Hello, dear lovelies! We are back with this piece on decor that is sure to make your wedding day even more Instagram-worthy. We know how much you want those pictures to be perfect and a great way to do that is by choosing lively decor for your D-Day that provides a lovely backdrop. These unique table centerpiece ideas can be customized to complement any theme or occasion and are perfect for both indoor and outdoor settings!
From rustic to dreamy and elegant – our unique table centerpiece ideas include something from everything and you are sure to find something that suits your style. Scroll on to find out what stole our hearts and what will rule the decor industry!
Pic Credit: Pinterest
These lantern-like pendant lights are also great for tables and lend a romantic touch to the ambience!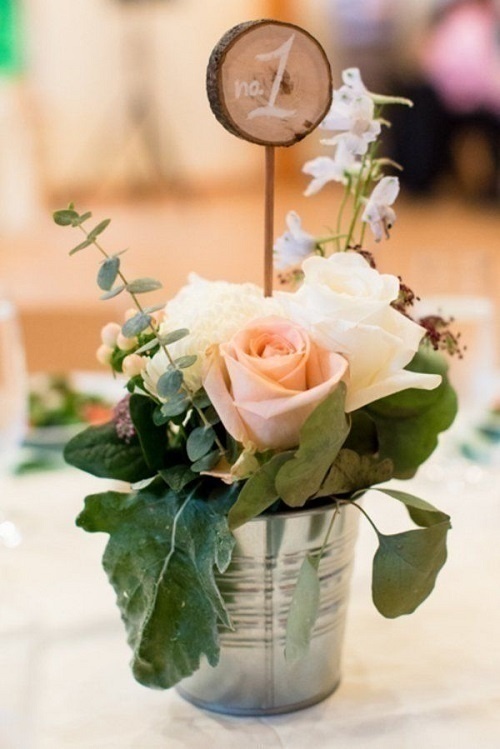 Pic Credit: Pinterest
Lend a rustic touch to your wedding decor with this repurposed small bucket that can hold a bunch of greens and some flowers!
Pic Credit: The D Tales
Love the beach but can't have a beach wedding? Lend a touch of the ocean to your dream wedding with this oh-so-gorgeous table centerpieces that be easily made!
Pic Credit: Pinterest
If you are feeling fancy, this table centerpiece will serve as the show-stealer for your decor! A natural centerpiece with a hint of magic – just what you need on the big day!
Pic Credit: Meghan Elliott Photography
If flowers are not your thing, you can always go for this rustic yet timeless centerpiece that doesn't take much to put together!
Pic Credit: Table Centerpiece
Book lovers, celebrate! We found the perfect centerpiece for you!
Pic Credit: Table Decorating Ideas
This whimsical table centerpiece works great for outdoor weddings and adds a fun touch to the decor.
Pic Credit: Pinterest
This is the next big thing on the block and flowers emerged in water in glass cylinders does lend a magical touch to any setting!
Pic Credit: Ever After Guide
These table centerpieces are for the ones who like to steer clear of anything traditional!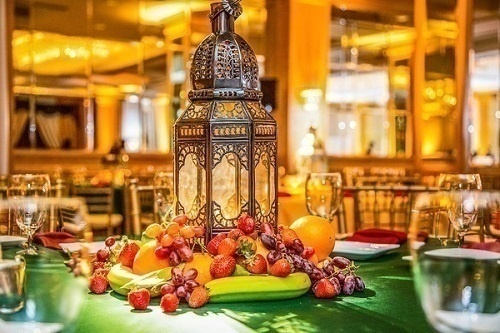 Pic Credit: Inside Weddings
Another pendant light that makes a great centerpiece for the table. Instead of lighting up a candle, surround it with fruits in bright colours and voila! You have the perfect piece for each table!