Image Source: Design Aqua Photography
Brothers come in all shapes, sizes, moods, and temperaments. No, no, we're not marketing our partner-in-crime here today. Instead, on the special occasion of Raksha Bandhan 2023, we highlight the prime characteristics of Indian brothers that you're sure to find in your sibling.
Whether older or younger, these better halves (before we find out our prince charming that is) are the hardest to let go of despite the love-hate relationship we share with them. So, before we get all sentimental over the super awesome and special place brothers have in our hearts, let us indulge in some serious personality analysis – just for kicks!
1. The Golden Child
Image Source:
This type of brother in most cases is the youngest sibling – the one that can never say, see or do wrong in the eyes of the parents!! It must've been YOU! These ones will ensure you get into trouble for everything they do wrong, even if they are living in another country. Now, this kinda skill needs to be acknowledged, innit?
2. The Convict
Photo Credit: Funnyjunk
Then on the other hand we have the scapegoat brother. He could win the Oscars for attracting trouble and getting blamed for everything that's wrong with the world. If you're the 'laadli' of the house, you've probably bullied him no end, so you know.
3. The Life of the Party!
Image Source: Whitesage Weddings
This is the favorite kind, especially when you have to go for one of them boring family dos. If not for him, you'd be bored to tears. Now you're just teary-eyed cos you can't stop laughing until your sides hurt. These ones are also pretty creative with taking jabs at relatives, calling someone's bluff, or indulging in random timepass conversation, peppered with just the right amount of swear words and generally sounding funny.
4. The Celebrity!
Image Source: Camilton Productions
No! A movie star brother is not the type we are talking about unless we particularly mention Sallu Bhai and his sister troupe. Now, that is definitely a large enough category enough to have its own sub-heading in our blog. This is more like your "id ka Chaand" sorta brother. Do not confuse him with "Chaand ka tukda", although one is directly proportionate to the other. This Bhai Sahab is so busy, that he never shows up for anything, anywhere, anytime and when he does, he hogs all the attention.
5. The Rockstar!
Image Source: Simran Takkar
Yes, boys love music, sports, bikes, and fast cars, there is no denying it. We all at one point or another, admire those brothers who carry the cool swag with such ease and nonchalance You love the way they hold the guitar and sing, play the drums and do everything with so much style, even something as mundane as buying bread ande. Their cool factor doesn't just give you all the swag goals, it also makes you the most popular amongst your friends who'll probably give an arm and a leg to be around you, him, and your house.
6. The ATM
Swag aside, this is the one we all really hope for, don't we? "Bhai ke paise, apne paise!" Hide a few secrets, run a few errands, tell a sob story (and tell it well), and you are bound to be rewarded.
7. The Teacher / The Third Parent
Like two weren't enough, right?? Unless this third parent comes with a financial advantage, in a combo package with the trait mentioned above, he can be the most annoying. "Lecture sunao par paise bhi kharch karo." This is the "I need to be paid if you need to be tolerated" kinda brother!
8. The Copy Cat
Image Source: Shades Photography
To these ones we say, "GET A LIFE!"
9. The Side-Kick
Image Source: Naqsh Photography
This type of brother is easy to fool, trusts you blindly, and will move mountains for you, literally! You'd also want him with the combo ATM pack. But pyaari behena, please remember – THEY DO NOT EXIST!
10. The – I am Always the Best
On the other side of the green pastures, there are these. The 'I am always the best' and 'I am always right' kind. Be it in academics, career, extra-curricular activities, falling in love, or making babies, they are always a few steps ahead, making you look 'oh so bad'.
11. The Bully / Annoying
Image Source: Dream Diaries
This type is self-explanatory. If your brother has never annoyed or bullied you, fix an appointment with a psychologist. That's part of the bro-sis rule book and we promise it'll help you sleep better at night.
12. The Twin / Soulmate / Bestie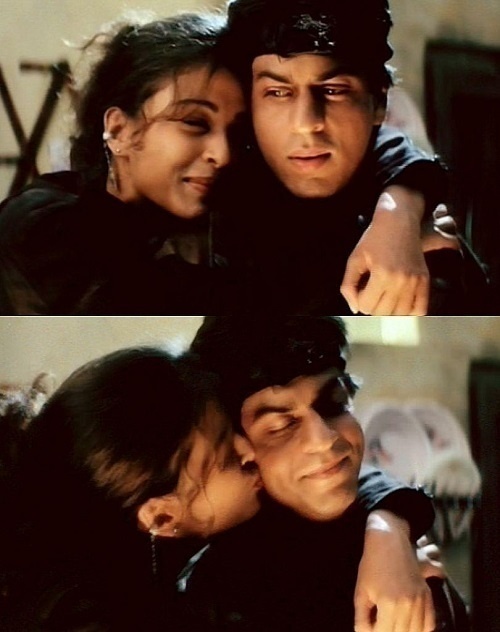 Photo Credit: MTV India
This type, although a very rare species, does exist. He is less a pesty brother and more a best friend. Your sibling soul mate will probably watch your back at all times. Just watch out a bit though, cos he might have a pretty strong opinion on the real one.
We hope you had fun discovering the many types of brothers, ladies. Share the love.
Happy Rakhsha Bandhan! 🙂