APPROPRIATE FABRIC
It all starts with choosing the right fabric. Usually the lehenga is stitched a few months before the wedding. So make sure that you choose fabric that will suit weather conditions then too. (You don't want to be wearing heavy velvet in the summer or sheer net in the winter.)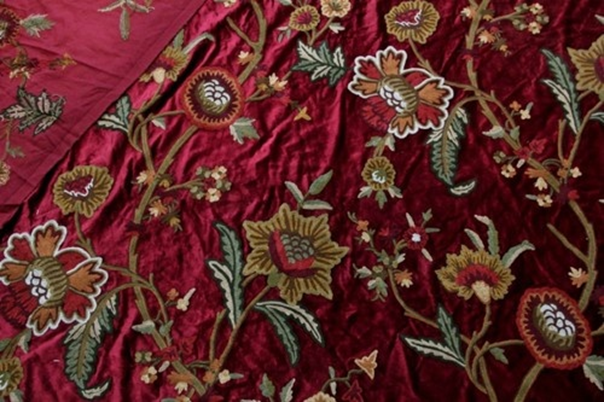 AVOID MEASUREMENTS DURING YOUR PERIOD
When you have your period, your body retains water which in turn causes you to bloat. Avoid getting your blouse/lehenga measurements taken during this time as they most likely will result in wrong measurements.
ARMHOLE FIT
Ensure that the armhole fit is just right. If it's too tight, it'll create discomfort. You don't want the fabric under your arm to rip during the jaimala!
KEEP ENOUGH MARGIN
While tightening a blouse is easy, loosening one is not. Always keep 2 inches allowance in the seams so you can make alterations as and when needed. This way you can get a perfect fit on the wedding day.
Also, never get a blouse that is smaller than your size thinking that you'll lose weight before the wedding! Just. Never.
SIDE ZIPPER INSTEAD OF BUTTONS
With all the bending and moving during your shaadi rituals, buttons may create gaps in the fastening. A concealed side zipper is perfect as it'll stay put as well as stay hidden and not interfere with your blouse design.
BLOUSE PADDING
When decided between a padded blouse or lingerie, we suggest you stick with lingerie as it will fit perfectly. However, if your blouse cut/style doesn't agree with lingerie, make sure that the padding of the blouse is positioned perfectly. Also, ensure that it is neither too thick nor too thin.
WEAR THE CORRECT BRA SIZE DURING MEASUREMENTS
Wearing a bra that sits perfectly is crucial to your measurements as it will contribute to the fit of the blouse. Ideally, during measurements, wear the bra that you will wear on the wedding day.
You may like these: