We are sure all of you have daydreamed about your over-the-top romantic honeymoon, although it's something most brides put till the very last minute. Something that you procrastinators don't realize is, how stressed you're going just be because if you don't plan ahead!
If you pack too much, your luggage will weigh you down and if you pack too little, you'll end up regretting leaving it behind or buying what you didn't pack. The solution? Follow our ultimate checklist of the things you cannot miss to pack in your honeymoon trousseau:
The Must-Haves:
Flight tickets (Printed or e-ticket, either might do, so take whatever calms your nerves).

Passport, visas, driver's license.

Credit/Debit cards (only the ones you'll need. We repeat, only the ones you need).

Hotel/Event confirmations (the ones not available electronically).

Phone numbers, of your doctor, pet sitter and bank (in case your cards are lost or stolen).

Prescription medicines.

Birth control (don't shy away now).

ID tags for luggage (inside and out).

Camera (one other than your phone).
Your luggage must-haves:
Your honeymoon packing essentials will hugely depend on where you are headed for your honeymoon. If you're headed to a colder destination, half of your luggage will include trench coats, leather jackets and everything related to winter layering. Similarly, if you are packing for a tropical resort, you might not need as much luggage as you think. We mean, how much space will your itty bitty bikinis and sundresses take?
Although here's something you should totally pack irrespective of the destination to which you are headed:
A special dinner outfit for the first night.

Special lingerie to surprise your spouse (preferably one for every night if you want to make him REALLY happy).

Perfume and bath gel that you wore for your wedding. It's said special scents help establish really wonderful memories.

A music playlist of your favorite tunes as a couple and a portable speaker you take to the beach or wherever.

Kindle or reading material (if you are still old school).

A pair jeans or leggings (for the times you wanna be comfortable).

A light jacket or pullover (probably one that can be tied around the waist or stuffed in a backpack).

A little black dress (don't ever underestimate the numerous times you'll find it handy).

Some casual shirts, tees or tops(the totally stunning ones that look nonchalantly casual).

A pair of shorts.

Bikinis (For the beach or a hot jacuzzi or um, other places).

A sarong (to cover-up the swimsuit).

A pair of sneakers (you cannot wear heels all the time, and what if you suddenly plan hiking?).

A pair of evening shoes or sandals.

An evening purse or clutch.

Extra socks.

Accessories (scarves, hats, and jewelry to add variety to a limited wardrobe).
Your beauty must-haves:
Sunscreen and lip balm.

Lotions (hand and body).

Shampoos and conditioners.

Foundation (or whatever base you apply).

Lipsticks or lip glosses (whichever is your thing).

Kohl pencil or eyeliner.

Makeup remover.

Cotton balls and swabs.

Comb and/or brush.
Things to go in your cabin bag: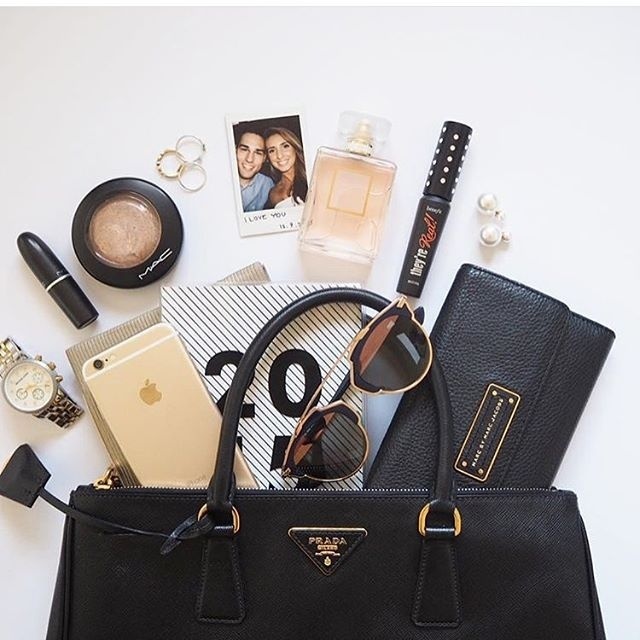 So that you don't spend cash buying it somewhere else:
Sunglasses.

A hat or a baseball cap.

Band-Aids.

Tampons and/or pads (they can be hard to find when outside and are a non-negotiable must-have when you need them, although we really hope you don't).

Canvas tote bag for beach or pool (also good for carrying souvenirs home).

Chargers for all your gadgets.

Insect repellent (and anti-itch cream for the bugs that have a tendency to break through).
To leave with your friends and family:
Well, all of these combine a list of things you need to pack in, here's a small list to leave behind with your family and friends before you take off on your honeymoon.
Your itinerary and hotel phone numbers.

Photocopies of your passport and credit cards.
We hope this list will keep all your packing worries at bay because a marriage is a lot of work but packing for a honeymoon shouldn't be!