You might have definitely heard the saying, "no honeymoon is better than an Island honeymoon", and if you haven't, you heard it from me! 😛 Why? Well that's because these island honeymoon destinations offer privacy, relaxation, incredible scenery, and new experiences.
So, if you have been dreaming of a lush, tropical, serene, and most importantly, intimate – private island honeymoons experience, then you've got to make that dream come true! And fortunately, places like these do exist in real life and are even better than the ones in your fantasy. So without much further adieu, check out the these top 10 private islands for honeymoon that we've shortlisted for you –
1. Bora Bora:
Image Source – Juliana
Location: South Pacific Ocean, French Polynesia
Bora Bora is a wonder-Island that is famous for its sparkling sandy beaches, fascinating coral reefs & volcanic peaks, along with a wide range of exciting watersports. This undeniably, is one of the best islands for honeymoon and hence tops this list too.
And then there are picturesque beaches, quaint surroundings, and posh resorts that contribute to make the honeymoon a dream-come-true affair.
For that ultimate romantic honeymoon: Go for a bicycle tour or a jeep safari with your bae, soak in romanticism while kayaking or rowing, enjoy those dreamy helicopter tours, and snorkel in the crystal clear waters.
Image Source – Zeebalife
Image Source – Haileyoo
P.S if you are really going all out for your honeymoon, Four Seasons Bora Bora also arranges a private jet that lands to the island directly from LA!
2. Dolphin Islands:
Location: South Pacific Ocean, Fiji
Located just 20 minutes by boat from shore, on the tip of Viti Levu, Fiji, Dolphin Island nestles like a precious jewel, surrounded by crystal-clear waters.
The breathtaking beauty of Dolphin Island is surreal and heavenly. The island offers amazingly scenic splendors and superbly luxurious island cottages that are fully equipped with premium facilities.
3. Bali: 
Location: Java Sea (Indian Ocean), Indonesia
Bali, a happening and bustling honeymoon island, is perfect for an ultra-romantic honeymoon. This exotic nirvana offers breathtaking views. The grand temples & monuments and the enchanting plush green farms add to the charm of a honeymoon in Bali.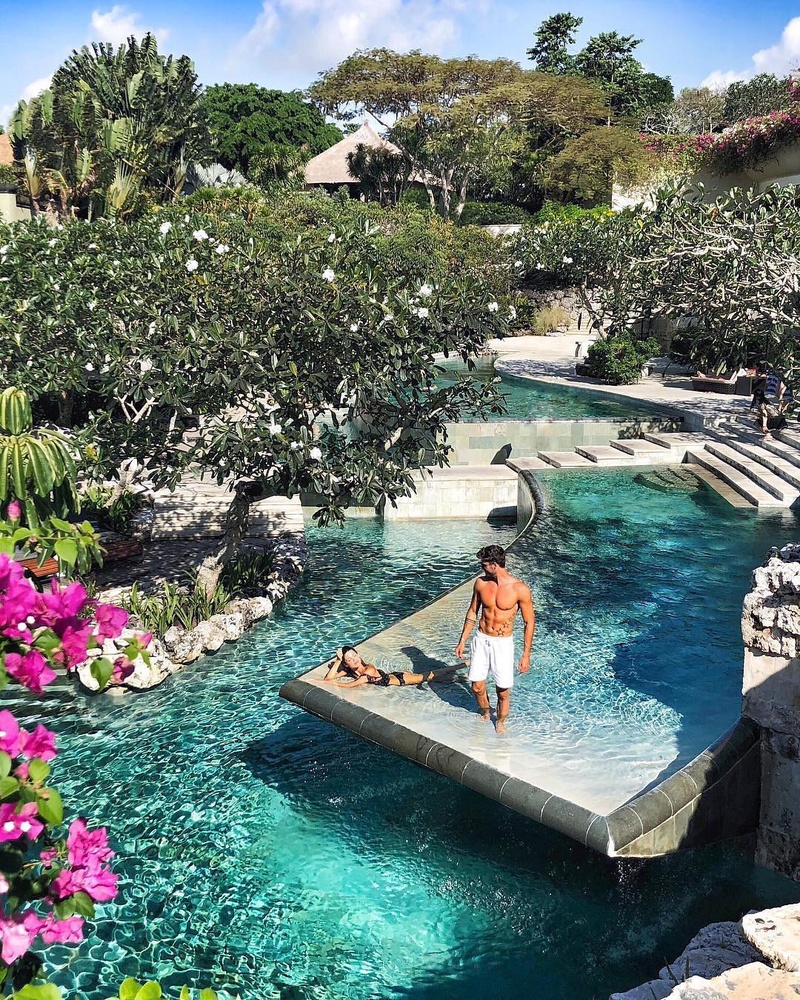 For that ultimate romantic honeymoon: Indulge in bird & dolphin sighting, snorkel through the colorful corals, take lavish cruise rides, witness most photogenic sunsets together, or go for a tranquil walk with your life partner in any of the serene yet charming beaches
4. Phi Phi Islands:
Location: Indian Ocean, Thailand (between Phuket island and the west Strait of Malacca)
The crystal clear bluish green water of the Andaman Sea, the rocky outcrops in between to break the monotony, the shimmering beaches, the happening shacks, and the chic resorts have put the Phi Phi islands among the best islands for honeymoon. The amazing weather will drive you super romantic and make a honeymoon in Thailand a memorable one.
For that ultimate romantic honeymoon: Chill out on the beaches, go for a relaxing swim, and spend some cherishing time with your spouse while sunbathing on the beach
5. Maldives:
Location: Indian Ocean, off the coast of Sri Lanka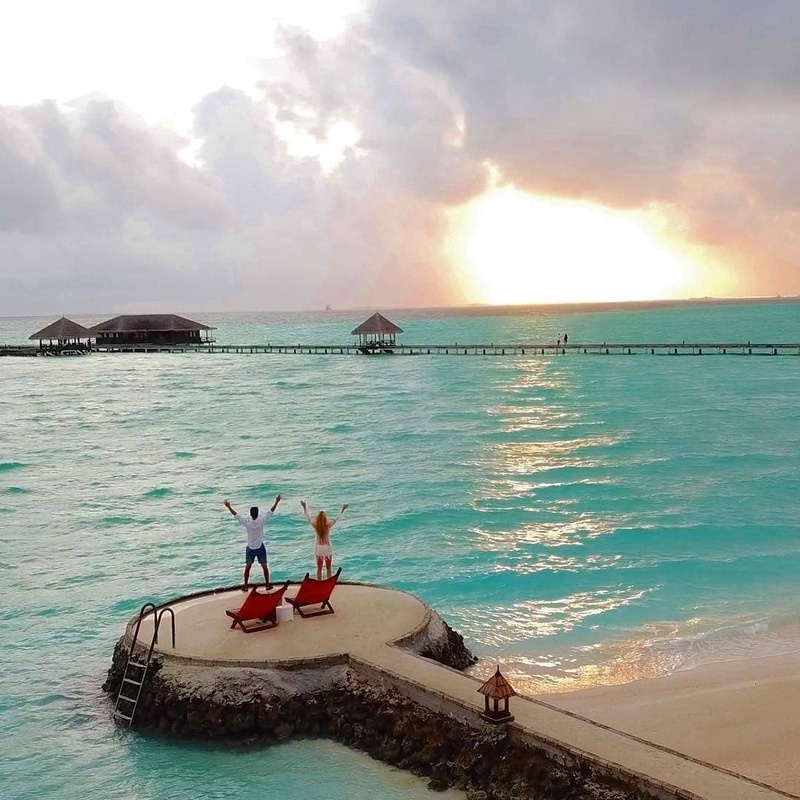 Maldives is one of the amazing islands for honeymoon. Its rich treasure of scenic splendors, absolute serenity, and beautiful surroundings make it one of the exotic honeymoon destination. Its bright marine life, lofty coral reefs & atolls, happening beaches, and exciting water sports are other charming elements of a honeymoon trip in Maldives.
For that ultimate romantic honeymoon: Stay at one of the exotic water villas, explore the serene & secluded islands, ride the submarine together, indulge in a couple spa, and go for sunset cruise in a private boat
6. Seychelles:
Location: Indian Ocean, off East Africa
If unbound happiness and a cozy time in a wondrous destination on your mind for honeymoon, then a honeymoon in Seychelles is perfect for you. One of the most lavish islands for honeymoon, the archipelago boasts of jaw dropping views, posh resorts & water villas, and pristine beaches to help love bloom.
For that ultimate romantic honeymoon: Experience photogenic sunsets, walk on the glittering sandy beaches, explore the picture-perfect islands, and go crazy while experiencing thrilling water sports
7. Reunion Island:
Location: Indian Ocean, off the east coast of Africa
The pristine and the ever-so-charming Reunion Island is a dream-like destination and offers enchanting views of the surroundings. This exotic & exclusive honeymoon island is popular for snorkeling & scuba diving, sunbathing, and surfing.
For that ultimate romantic honeymoon: Walk together up to the waterfall on the river Langevin, sunbathe on Ermitage Beach, take a micro flight, ride in an underwater scooter, cruise around on a catamaran, and plan a romantic date on a private island
8. Jaimaca:
Location: Between the Caribbean Sea and the Atlantic Ocean, Caribbean Islands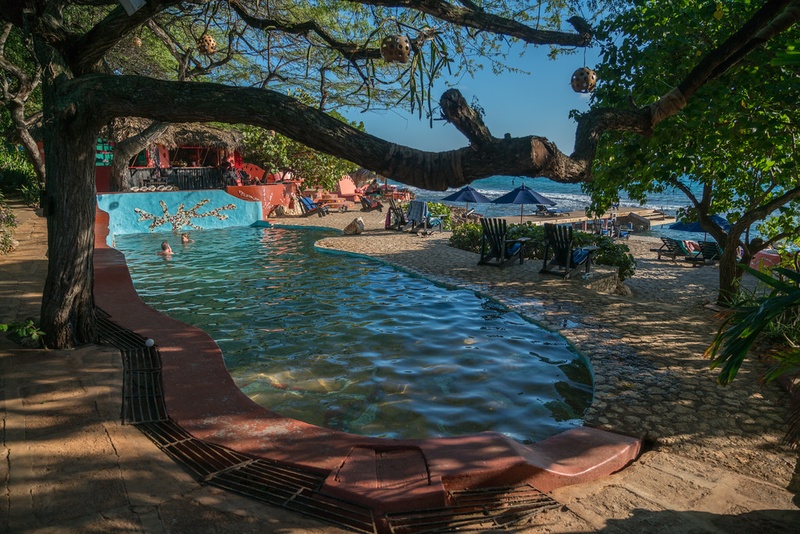 Jamaica – known for unlimited beach fun, happening shacks, and sumptuous seafood – is a popular romantic getaway. There are plenty of beachfront pubs & nightclubs that are sure to make the honeymoon spicy & memorable.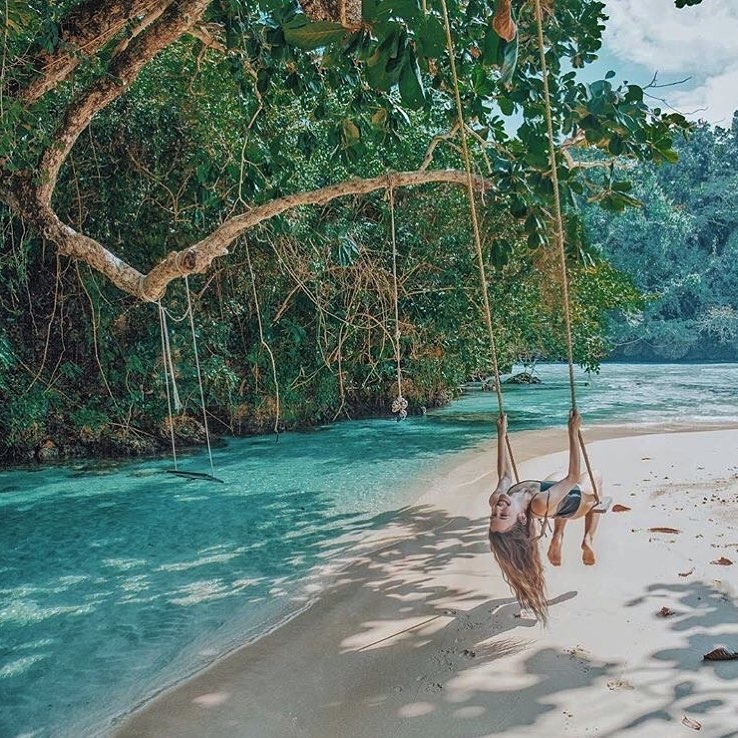 For that ultimate romantic honeymoon: Enjoy the dazzling nightlife in any of the happening pubs, listen to live bands, and relish finger licking cuisine
9. Bermuda Triangle:
The pink sand beaches are just one of Bermuda's many dreamy draws. In spite of its tiny size – just 20 miles by 2 miles – you will find lots to do on this stunning island. The island has a distinctive blend of British and American culture, which can be found in the capital, Hamilton.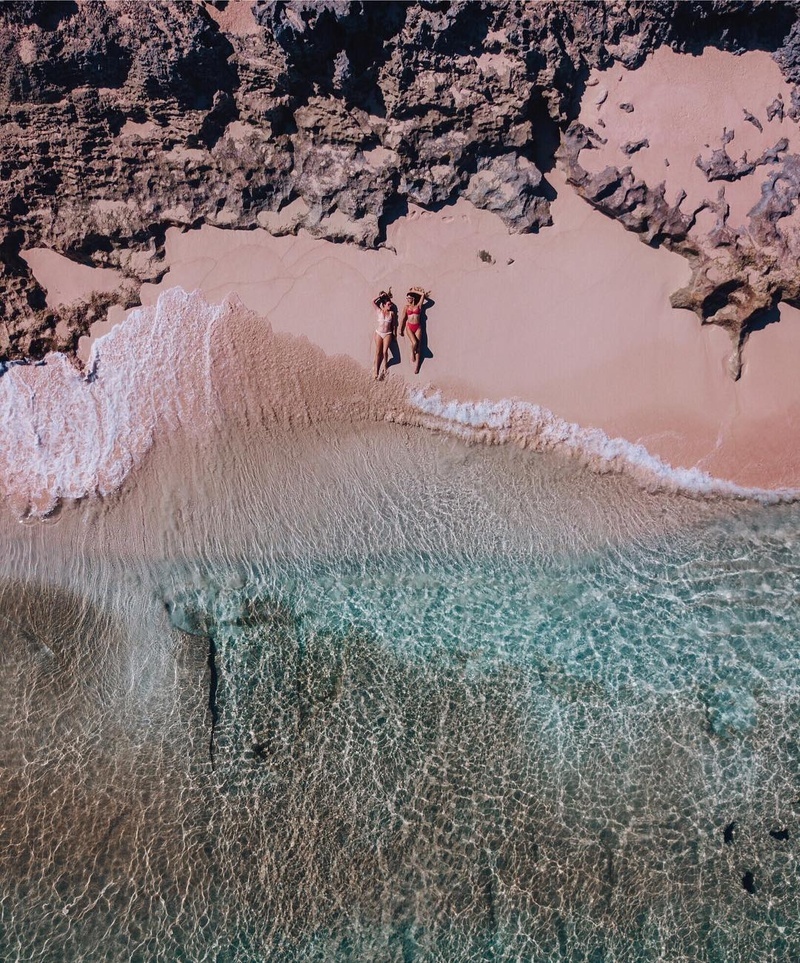 For that ultimate honeymoon experience: Bathe in the balmy turquoise waters of the Sargasso Sea, the string of Bermuda islands that is ringed by treacherous reefs that make it one of the world's top diving destinations. So if you love your adventure and your water, this is perfect for you!
10. Royal Belize:
Location: Caribbean Sea, Belize
Royal Belize is a private island honeymoon retreat, spread over 7.5 acres of land. The well-appointed sea-facing villas, the boatman, the personal chef, and the masseuse offer best-in-class services to the newlywed couples.
For that ultimate romantic honeymoon: Enjoy reef snorkeling, spear fishing, and conch hunting
So, where are you packing your bags to?