Your wedding album needs to include everyone that holds a special place in your life and that means including your four legged friend(s) too. Let's be honest, would your special day really be complete without the favourite member of the family?
So, if you have a pet at home, then here are 14 really adorable ideas for you to include your furry, feathery and finned friends in your wedding pictures.
1.In your mehendi photos :
Capture your stunning bridal mehendi with your dog best-friend!
Source – Karan Sidha Photography
2. Being cute with your pooch:

3. In your pre-wedding shoots:
Live, Love, Woof…
Your pets have to be a part of your pre-wedding photoshoots as they have also been a part of your love story over the years!  
Source – Ombre By Harsheen Jammu
4. 
For all the times your 'walk the dog' have turned into dates!
Source – Flashback
5. As an ode to your traveling partner on all the road trips:
Source – Cupcake Productions
 6. Let them be the ring bearer:
How about taking the help of one sweetheart to propose another?
Well, you can always ask your pet to carry the ring in a basket and walk towards  your lady-love! Ain't nobody saying no to that
Source – WeddingNama  
7.  Announcing your engagement:
Add the awwwwwww factor to your 'Just Got Engaged' photos with a little help from your pawed-BFFs.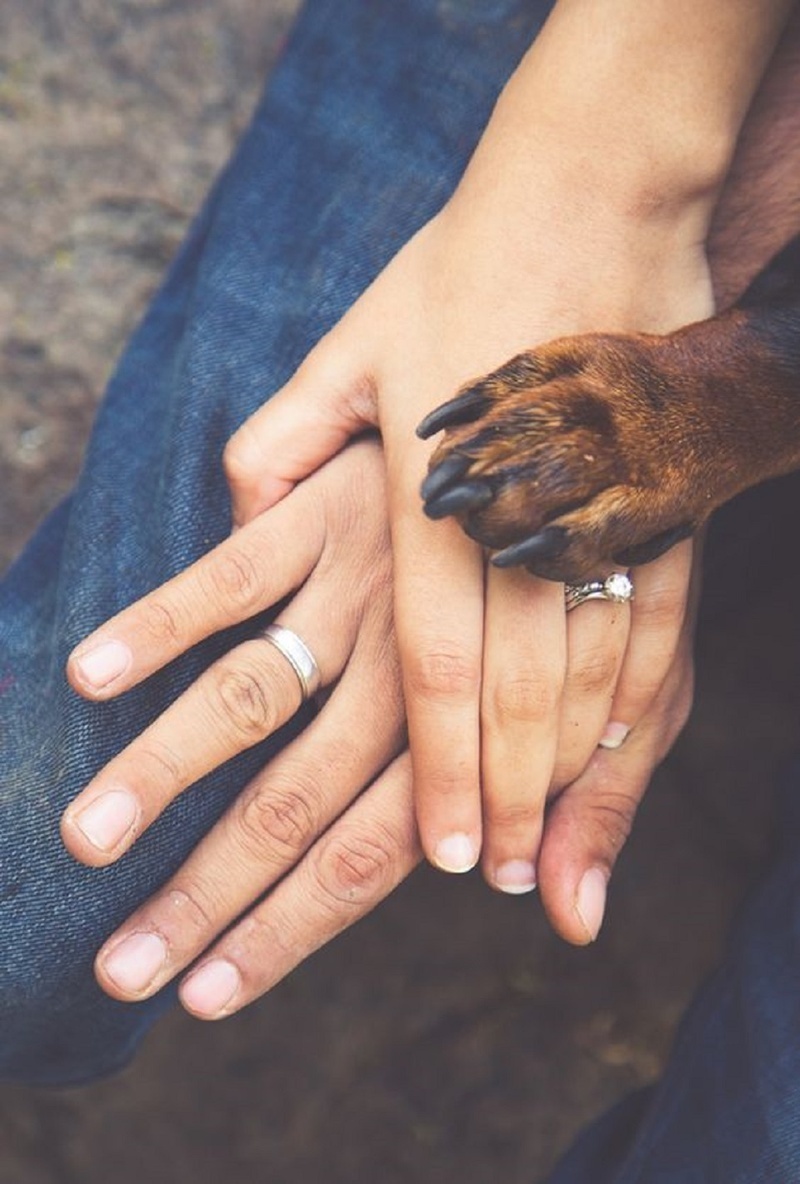 8. In your 'Save-the-date' pictures:
How about announcing your wedding date with the help of your pets and some really cute stationery?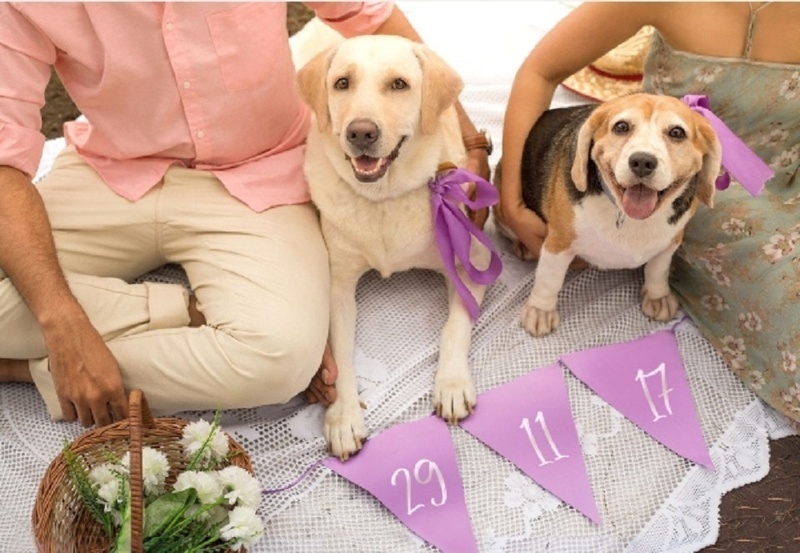 Source – Nikita Mhatre
9. When they wanna see your mehendi design too:
10. When they are your bridesmaids:
No bridesmaids will be as cool as them! Period!
Source – Colorblind Photography
11. Here comes the bride:
It'll be a moment to be remembered when your pet announces your entry to the mandap. Just make sure the signboard is very light though!
12. A full length portrait:
If your lehenga shot is important, so is their attire. It might be a little time consuming to get the perfect shot, but hey, all good looking people throw tantrums (WHAT? It comes as a package)!
Source – Kulbir Arora Photography
13. Posing with them on your wedding day:
Believe us when we tell you, these shots will be a lot more beautiful than the usual 'holding the hands' poses!
14. With your wedding lehenga:
A shot with your pet, when you're all decked up in your bridal lehenga is a must-have.  
Your pets love you as much as you love them, so don't forget to include them in your wedding album. Just take inspiration from any of these ideas (or all of them)!
Although, in whichever way you decide to include them in your pictures, just make sure to designate someone you trust to take care of them, so you can have fun while not constantly worrying about their safety!